On October 18, 2022 we announced our new strategic relationship with Achievers, an industry-leading employee experience software platform!
Mutual customers of Axonify and Achievers' will have an easier way for employees to access their rewards and receive recognition for their achievements. Accomplishments earned from training and learning in Axonify can be transferred to the Achievers platform, where employees can either select their reward from Achievers' reward catalog or keep collecting points.
This real-time recognition using the Achievers' platform will empower employees to continue developing their skills for the future, which in turn, improves employee retention, revenue and the customer experience.
Hear from Axonify customer Longo's below!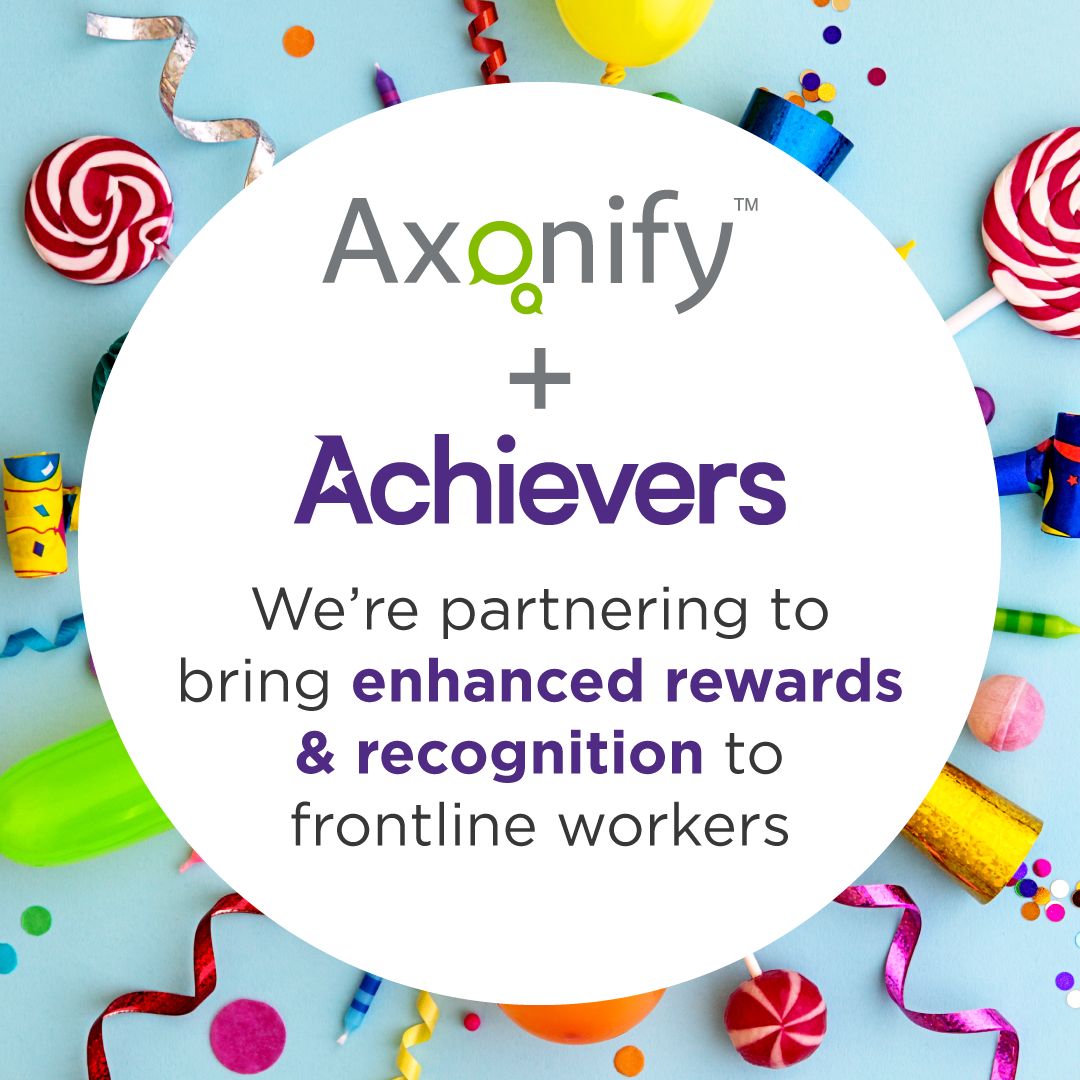 "Axonify and Achievers have been great partners in helping us improve our Team Member training and
recognition programs," said Diljaan Gill, Manager Learning & Development at Longo's, a large grocer in Southern Ontario. "This partnership will lead to an improved Team Member experience and encourage development and recognition throughout our organization."
Download the attached PDF to see how our partnership will work for you!